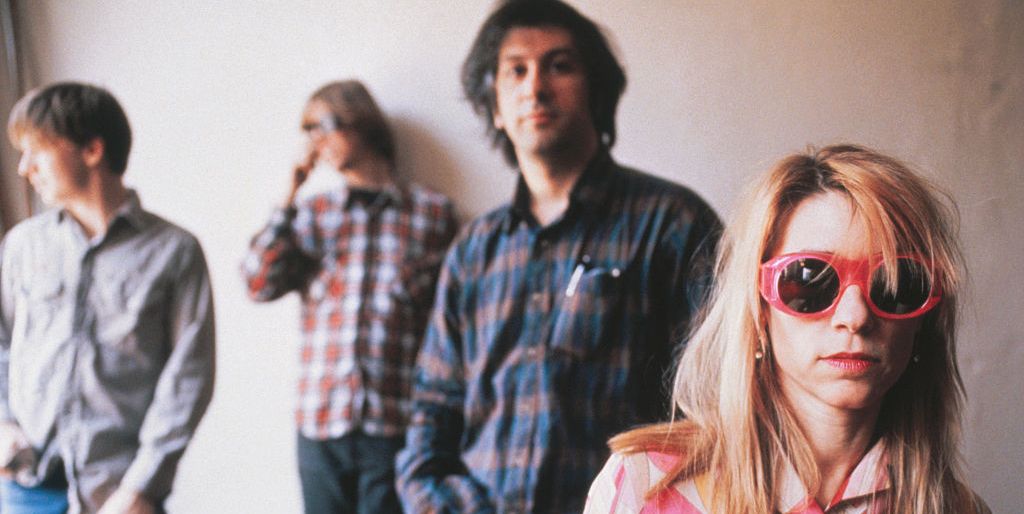 Sonic Youth is considered to be a band that in many ways reinvented rock and music in general, due to how they managed to have such a raw sound and still keep beautiful melodies in between all of the dissonance produced by instruments that are not only given an experimental nature with strange uncommon tunings but are also played in ways only they could feel like doing.
The founding members are Thurston Moore (guitar, vocals), Kim Gordon (bass, vocals, guitar) and Lee Ranaldo (guitar, vocals). They were in the beginning all the way through the end while other members such as the drummer, bassist and keybordists were more about a come and go situation. After a few drummers Steve Shelley (drums) kept the spot in 1985, and Jim O'Rourke (bass, keyboards, guitar) who was with the band from 1999 to 2005.
The band appeared in the midst of one of the most varied decade in music, the 80s was full of glam, electronic beats, synths, new wave, punk, britpop, hard rock, it was a big colorful mass of different musical experiences and they were all exploding at the same time. Sonic Youth broke away from these genres and made a sound that would become the inspiration for countless other musicians around the world.
The band had its debut in 1983 but it wasn't until 1990s Goo and 1992s Dirty that they became a real mainstream success, in their own way.
Cheap Guitars and Priceless Tunings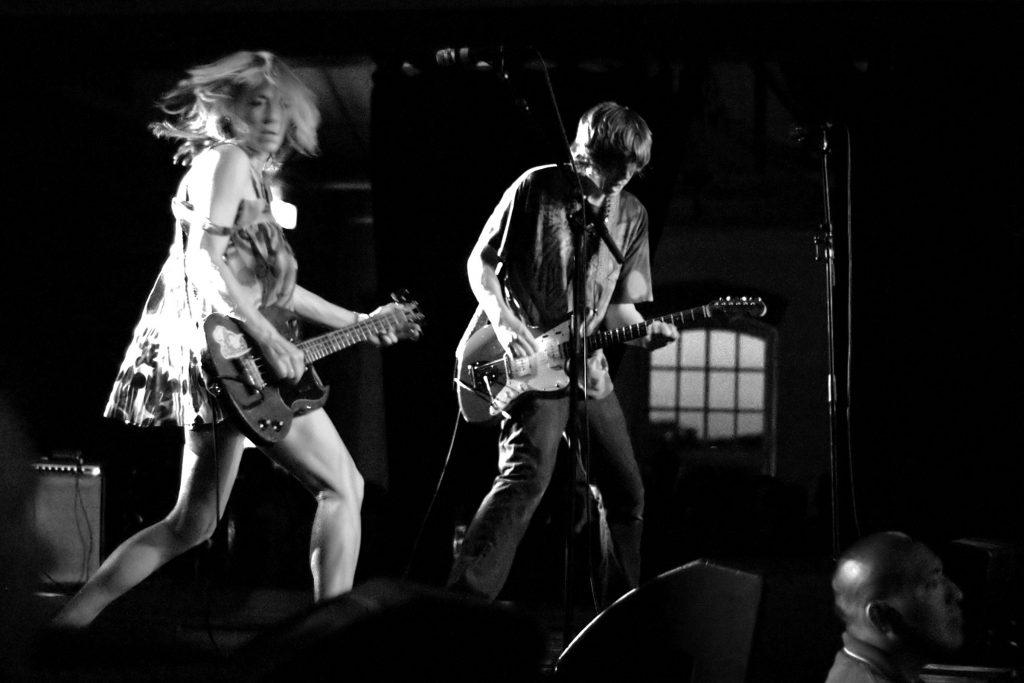 Like many other bands in their humble beginnings, they were not able to get expensive great quality guitars, but the thing is that didn't really matter if they weren't going to use them like you'd normally would.
According to Moore and Ranaldo the idea was that using standard tuning could only get you so far in terms of creativity and different sounds, so what they decided to do was experiment with different tunings without being bound to any sort of rules. This wasn't a one time thing or two time thing, it was a recurrent way to come up with new ideas, which meant that coming up with a new way to tune the guitar was also connected to a new song or a few.
This mindset is one of the things that gave them their original sound and also one of the reasons they get so much praise for reinventing the way you play guitar.
Sonic Youth in the Soviet Union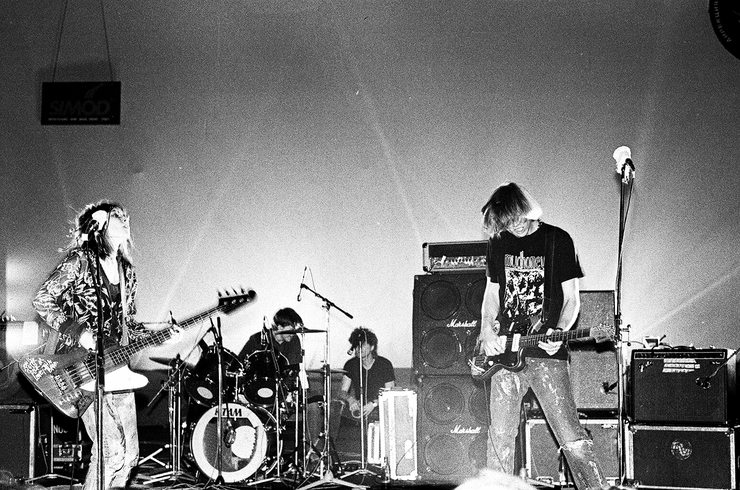 In an interview with vulture.com, Thurston Moore recalls one of the weirdest shows they had as a band. It was a show in Russia when it was still the Soviet Union.
In 1989, we went to the Soviet Union when it was still the Soviet Union and played some shows there. That will always stay with me because it was at a time when very few Western musicians had gone there. Nobody had ever heard of us, let alone heard us. We would play in front of audiences that were basically Russian families who were coming out for a night's entertainment. It was like no PA to speak of, just a couple of beat-up guitar amps that we would have to sing through. We were really out of our element. People just watched us in curiosity and wonder. There was hardly any response. We were doing like drumsticks under the guitars, Confusion of Sex material. It was pretty crazy. One of the gigs just got released recently, a Live in Moscow album. It was just confusion by these Russian families sitting there. It's a memory I'll never forget — not just the gigs, but just the entire experience of being in the Soviet Union as this kind of sort of poor art-rock band. The food was inedible. It was really an experience and education, seeing these real failed aspects of what should have been progressive socialism but wasn't progressive. We actually went down and played in Georgia, which was a little hipper. There were actual punk rockers.
But I did meet somebody who actually saw one of those shows. He said that it changed his life and he left the Soviet Union, came to America, and started a band called Gogol Bordello. Eugene Hutz was a kid at one of our gigs in Kiev [Ukraine] and I met him many years later. He introduced himself to me and said, "When I was a teenager, I saw you play in the Soviet Union and that was my catalyst for getting out of there and doing music and art." If there's anything great about going to Russia besides these funny, weird memories, it's that.
Sonic Youth is not just an important band for rock, it's a band that was determined to express themselves in new strange way through new methods of composition and an honest energy.
If you haven't listened to the band give it a try, maybe start with Goo, which was their first big succesful album.