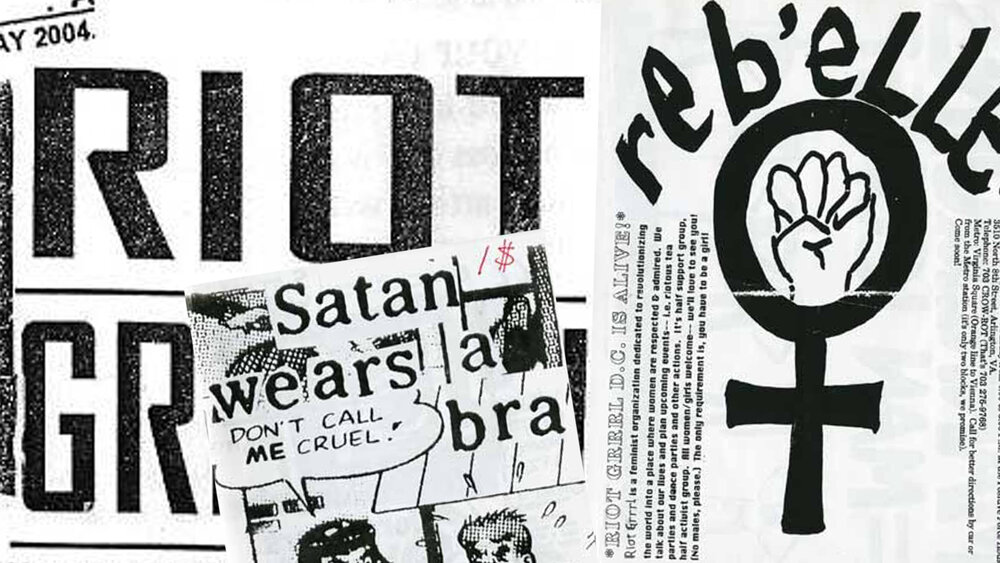 Riot Grrrl Movement: A Revolution in the Punk Scene
Punk rock was a very powerful force when it came to cultural change as it was not only about the music, it was about the ones that didn't fit into the establishment or in musical terms, the mainstream audience.
This was a way to finally show true colors, and scream with all honesty what is being lost, taken, or disrispected. This made punk something more than an opportunity to protest, it was powerful bomb made out of lost teenagers, outsiders, but also women.
Playing drums in an all female riot grrrl/new wave band in Manchester called Killerdolls was very empowering. Winning first prize in two business competitions made me feel proud and capable and empowered.
Before Riot Grrrls There Was…
It was not very common to find big women with hard hitting lyirics in leather in the 70s, it was mostly a men thing but, some women didn't think so.
With artists such as Patti Smith and Joan Jett with the Runaways, it was clear that the world was about to see something that was so much more than just a feminist protest.
It's always hard to break barriers, and if done right, everyone will come from all sides saying it's wrong. Joan Jett said in an interview:
When I was starting out in the Runaways, we took a lot of shit from feminists. All teenage girls think about sex, but a lot of women felt we were using our sexuality. We were just acknowledging what all girls go through and took shit for it. It was very confusing. I didn't quite get it
There was nothing like the Runaways when they came into the scene taking over the world with "Cherry Bomb". There was Heart, but even they were not an all women band, and they were not punk.
The Runaways were raw and harsh with their lyrics, with a challenging tone.
The 90s
The Riot Grrrl movement really began in the 90s, as a group of women in Olympia, Washington, discussed the importance of sexuality and sexism in punk rock. In the end they decided that it was enough, and that girls should riot against a society that doesn't properly tackle important issues such as rape, incest and eating disorders.
Kathleen Hanna was the first Riot Grrrl in a way, and made it clear what the Riot Grrrls were all about
The Riot Grrrl movement started by bands like Bikini Kill and made famous by bands like Hole and Babes In Toyland in the 90s are feminist. In fact, even mainstream pop, indie and rock was more feminist in the 90s… then came a backlash with disempowered female role models in pop presented to us, which was disheartening to see- the promotion of the 50s housewife style female blueprint came back with pop groups like Girls Aloud. Quite the contrast to the Spice Girls with their feminism lite message for the masses. I feel artists like Gwen Steffani are role models for femininity and empowerment at the same time. Courtney Love presented female anger (and suffered for it a lot) which was very important contribution to feminism. No one else seemed to have been such an angry woman in public before (to my eyes)… I feel like all women in punk with a voice or on drums or guitar are feminist icons to some extent.

grrrlswithguitars.com/
It was a way to scream about all the topics that were "not important" at the time, and what better way to scream than with punk rock? It was all about being sexually open, speaking against violence against women, and dressing for the ocassion with grunge inspired outfits and the irony of wearing red lipstick and pretty dresses.
However the movement doesn't come without its fair share of criticism. Courtney Love is often associated with the movement, however she is not very happy with it.
It was a big movement that inspired many other musicians, and although it may be a thing for the past for some, it was an important step for punk rock music.